I think I may have created some confusion with my last post when I mentioned beta readers.
I've had quite a few of you message me or leave comments being asked to be added to the list of beta readers. Please allow me to give you some context.
I started writing this book just over a year ago. From the start, I decided to post each chapter online as I completed it. I posted at the time about why I was doing that.
When I began, there were a handful of people who were following the project. Since then, that number has grown to more than 1,100 of you.
Some of you have been reading the book online for your own interest and education. I couldn't be happier about that. Others have been leaving detailed feedback and suggestions. It's the latter group that I committed to naming in the book and giving a free copy. Those people have really helped me shape the book and picked up lots of things that could be improved.  It's those people who I have listed here.
So when I mentioned thanking beta readers, I meant those of you who have taken the time, some of you lots of time, to offer your feedback and suggestions. If you have given me correcting feedback or suggestions and I've missed your name from the list, please do let me know.
But I didn't mean everybody who has read the book online.
I'm sorry if that wasn't clear.
If you've signed up to follow recently, I'm still absolutely delighted that you're here. And once this book is published, I have three others that I'll be starting to work on. And I will follow the same "writing in public" approach that I used with this one. So there will be plenty of time to contribute to future books.
Thanks again for being here, and my sincere apologies for any confusion.
Best,
Kenny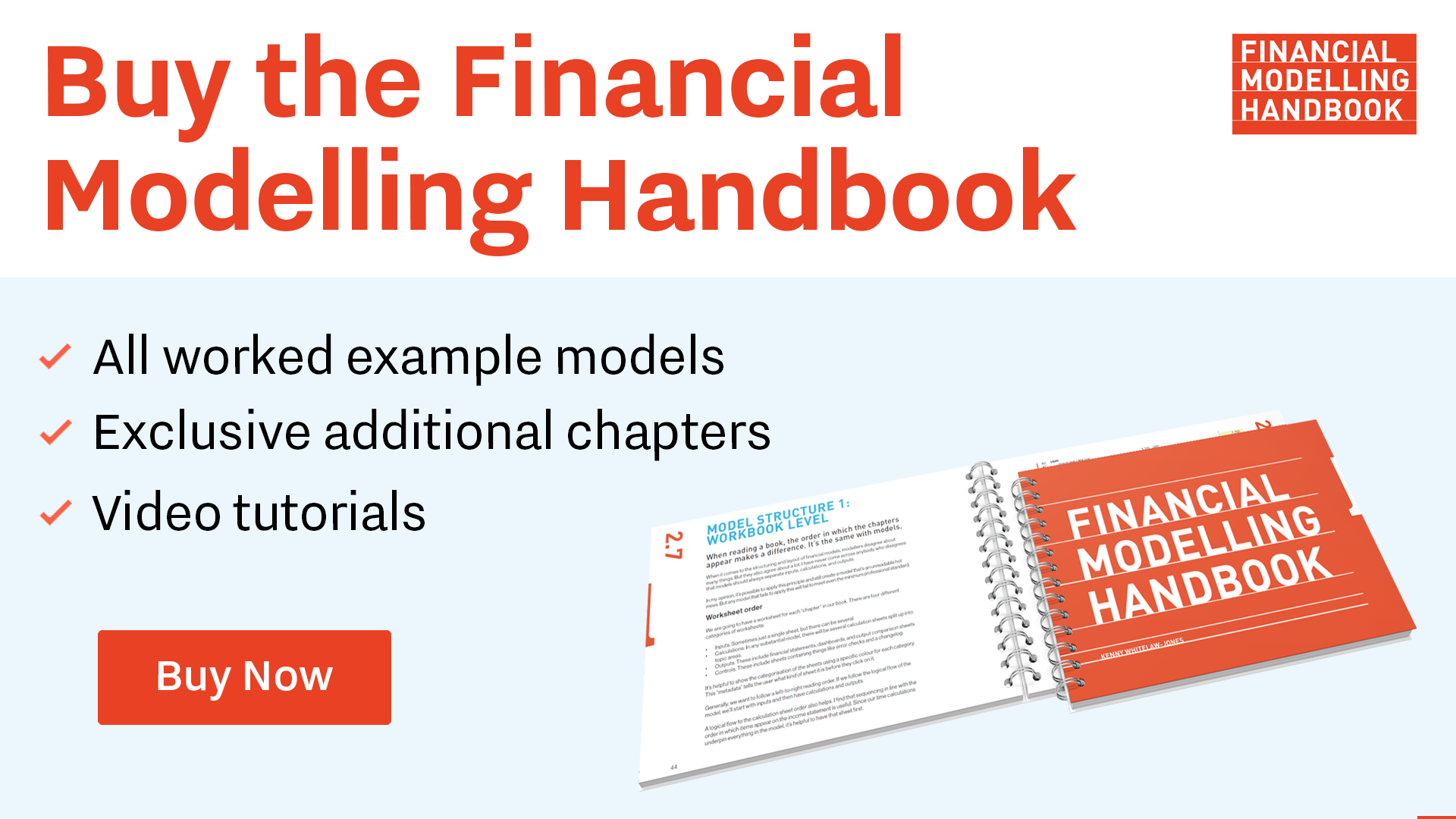 Comments
Sign in or become a Financial Modelling Handbook member to join the conversation.
Just enter your email below to get a log in link.