Guidance for beta readers
Beta readers are helping to make this book better. If you contribute you'll get named in the book and will receive a free copy when it's published.
Firstly, thank you for taking a look. Your time is precious. I'm grateful that you've chosen to spend some of it helping me improve this book.
My commitment to beta readers
Everybody who signs up as a beta reader and helps improve the book (that bit's important) will get:
Named & acknowledged in the print version of the book
A free copy when the book is published.
Please email me - Kenny [at] gridlines dot com if you'd like to be added as a beta reader.
What kind of feedback I'm looking for
The beta reading process is not so much about spotting typos (there are lots). Instead, the most helpful feedback is about:
Where you get confused or lost or have unanswered questions
Where you disagree or have different experiences
Where you start to get bored and feel like skipping ahead or giving up
Anything you find especially interesting or valuable.
How to leave feedback
I'm publishing online so that:
We don't have any of that version control mayhem - the version you see online is always the latest version
It's easy for you to comment on any section.
If you have a comment on a section - please just comment directly on that section. If you have a comment that doesn't relate to a specific section, perhaps about the overall content or areas that you feel are missing, please comment on the contents page.
Please subscribe for updates
So that we can stay in touch, please subscribe here for email updates. I won't send you an update every time I change a word, but I will send progress reports every few days with a round-up of new content and significant updates.
You will only get updates about the Handbook. Nothing else.
Thanks again for being here and for helping to turn my incoherent rambling into a truly useful reference guide for modellers.
With best wishes,
Kenny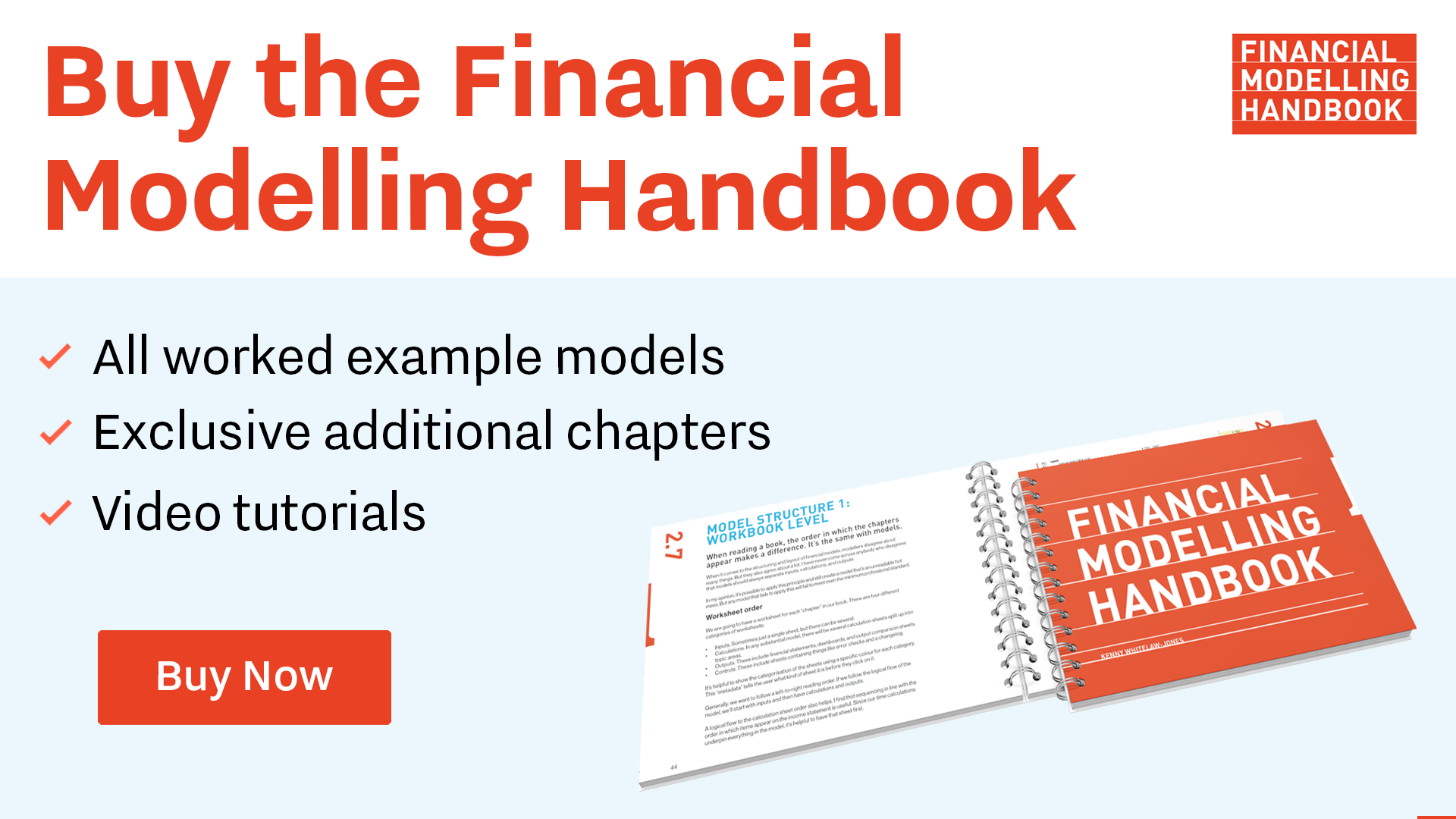 ---
Comments
Sign in or become a Financial Modelling Handbook member to join the conversation.
Just enter your email below to get a log in link.