Finally - a publication date!
We finally have a publication date - the book will be out on September 22nd.
Summer time is officially over and it's time to get down to work.
Finally we have a publication date.
The book will be available for advanced purchase on Friday September 22nd.
Since you're signed up here and have been following the project, we will send you a discount code just for supporters. We'll be in touch with beta readers next week to get your shipping details to send your free copy of the book.
I'll also be sharing my weekly modelling newsletter, The Modellers Miscellany, to everybody signed up here. You can of course opt out if you think it's not worth your time and attention.
On publication date we will also be adding a series of video tutorials to support the book and I'll be adding to these on an ongoing basis. I'll also be starting to write my next book, The Project Finance Modeller's Handbook.
I'll be doing that the same way, publishing it a chapter at a time on here.
Thank you again for being here, for providing so much valuable feedback on the book and for generally being fabulous. It means a lot.
Kenny.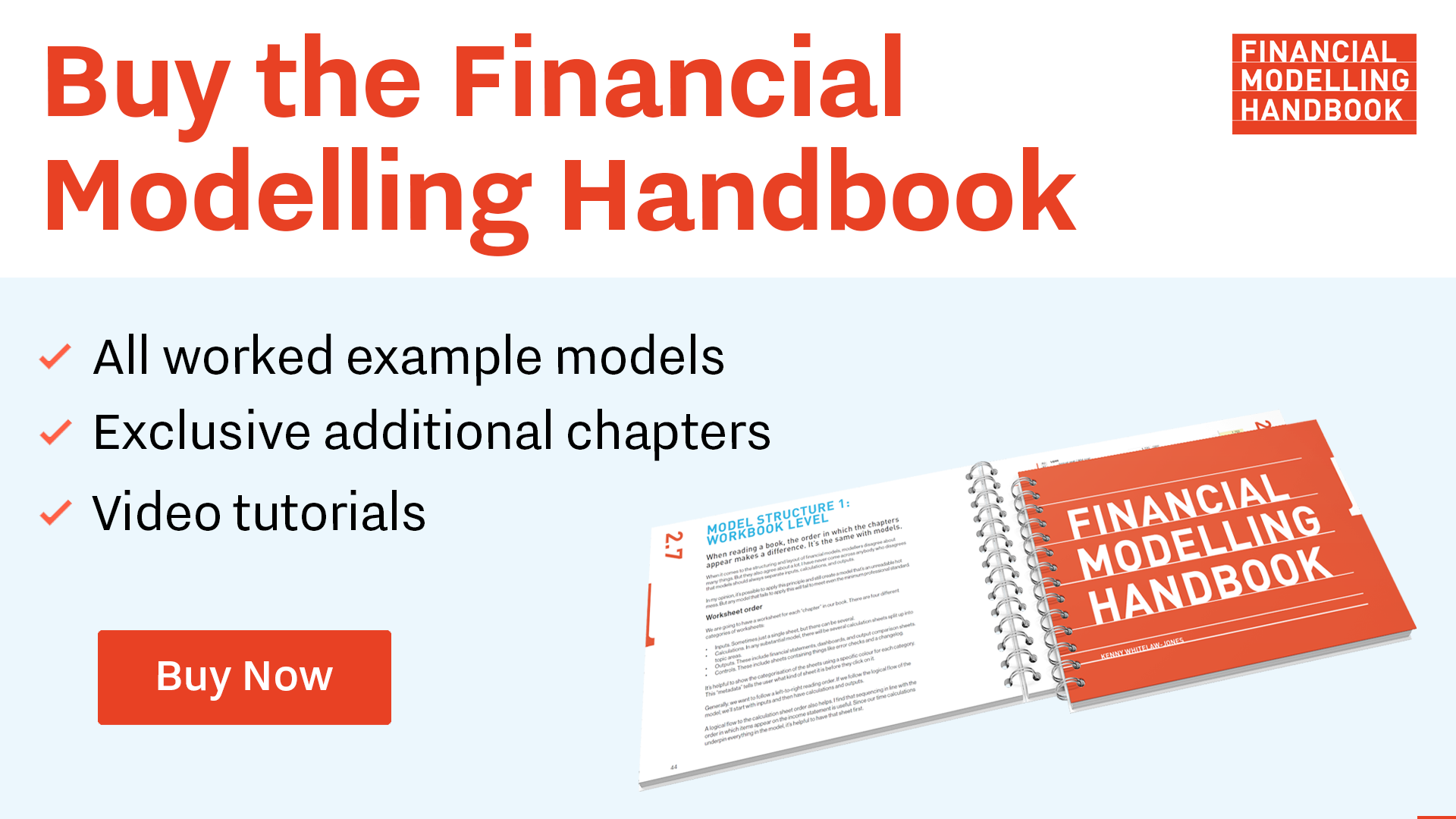 Comments
Sign in or become a Financial Modelling Handbook member to join the conversation.
Just enter your email below to get a log in link.