I've just posted the latest version of the Productivity Pack macros. We've been working on this for several months. A lot of the focus has been on ironing out bugs and improving the underlying code.
We've also added a few new tools and updated the functionality of existing tools.
Check out the release notes for the full list of updates.  
As ever, let me know if you come across anything not working as it should!
We're well into the Handbook design and layout process, and it seems that the handbook is going to be two handbooks! Since there are so many screenshots included, there's just too much to fit into one printed book. And so, at the insistence of the designers, we're splitting it into two.
I think this is actually going to be better. The core "skills" material about model structure and workflow will be in Vol 1. The case study application material will now be Vol 2. This structure will make it easy to add more applied case study content in the future - e.g. PF modelling etc.
We are currently on track for publishing Vol 1 by the end of this year.
Thanks again for following along!
Best,
Kenny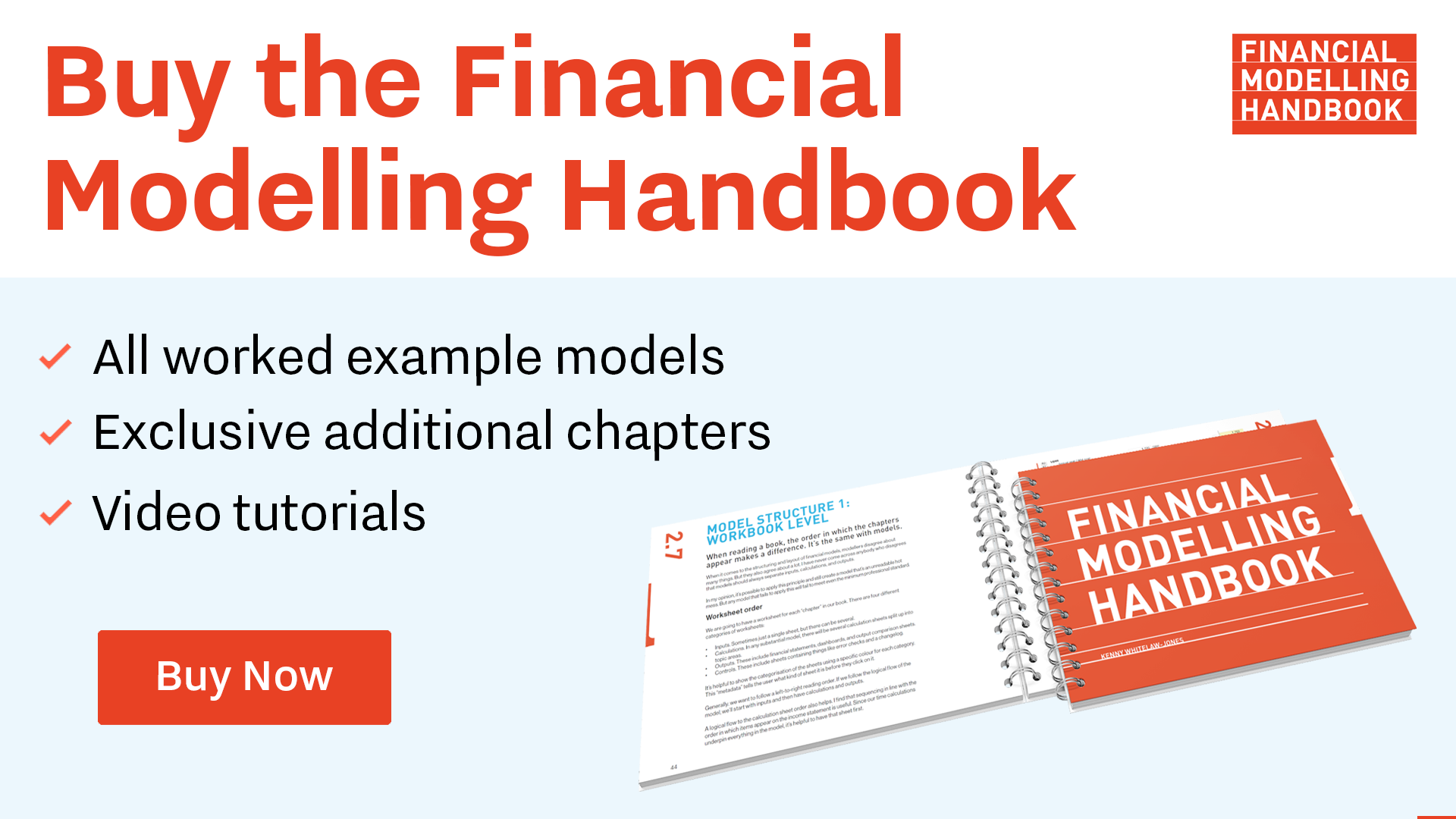 Comments
Sign in or become a Financial Modelling Handbook member to join the conversation.
Just enter your email below to get a log in link.