How to add a sparkline to any calculation with a single keystroke.
With sparklines, it's possible to have a "mini-chart" next to every key line item.
I've always been a big fan of F11 quick charts. We can tell so much about the profile of a line item by looking at a chart.
Sparklines allow us to go one step further with this and put a small chart within a cell. It would be easy to overdo this and have sparklines everywhere. We need therefore to decide:
Which line items will have a sparkline and where in the line will we put it?
How will we format the sparkline?
Where to put the sparkline
Sparklines are useful, but add too many and you'll end up with a lot of clutter in your model. We've taken the approach of online adding a sparkline for key calculations.
We only ever need a sparkline for time series calculations. By definition, the constants column is empty for every time series calculation. This gives a useful place to put a sparkline.
We're keeping the formatting of the sparkline quite subtle; it's present and visible but not competing for attention.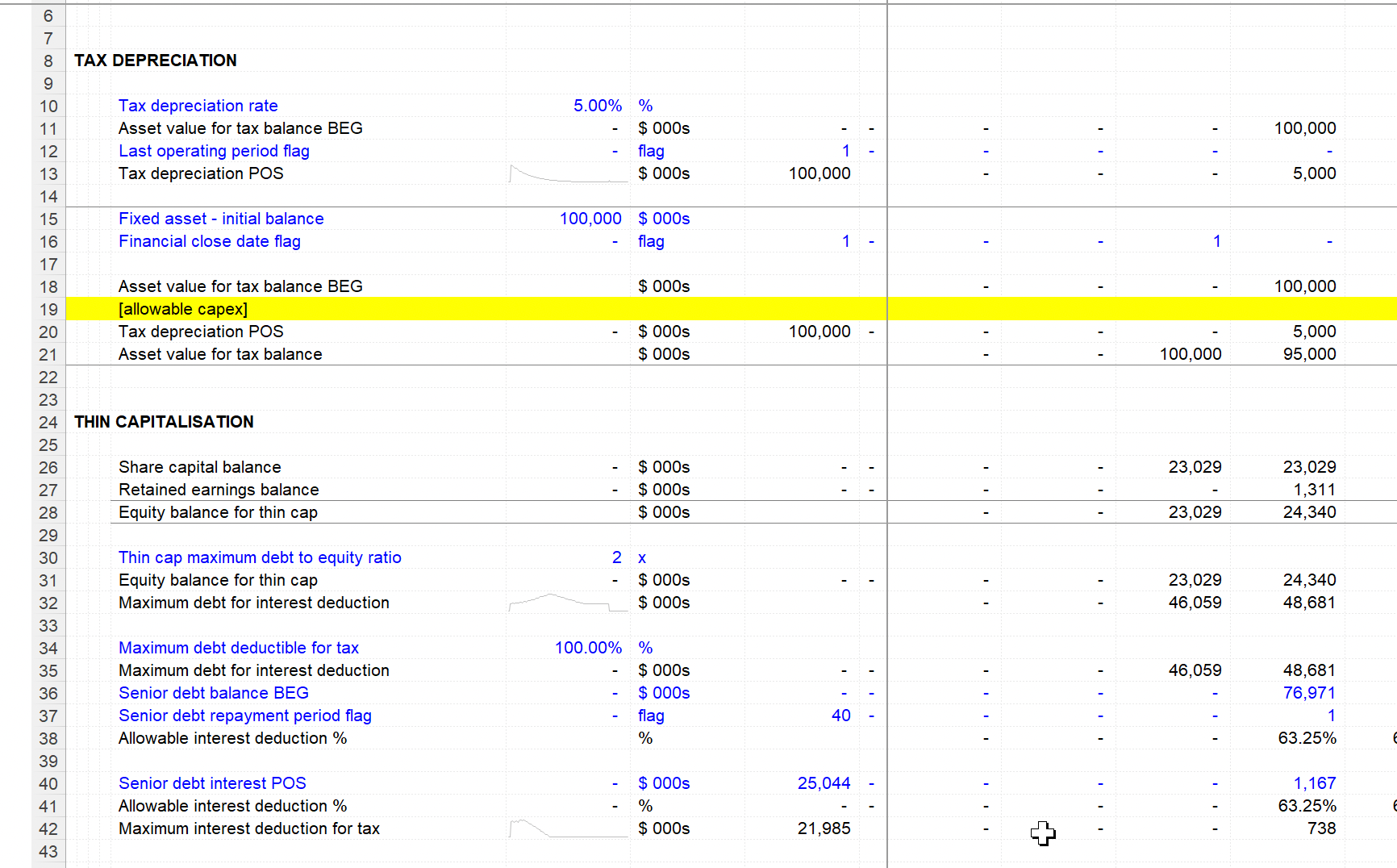 How to add a sparkline
Select the constants column at the bottom of a calculation block, in the row where you have your time-series calculation. To add the sparkline:
(Note: the sparklines feature is only available in version 18o of the Productivity pack and later. Download the latest version of the Productivity Pack)
How to change the format and range for the sparkline
Unhide the macros:
Under the "Misc" tab you'll find inputs for:
Sparkline colour
Sparkline line weight
Start & end columns for the sparkline. This allows you to specify a range for the sparkline that's different from the full time-series range of the model.

Hit Ctrl+shift+7 to rehide the macros once you've updated the setting.
Comments
Sign in or become a Financial Modelling Handbook member to join the conversation.
Just enter your email below to get a log in link.