Managing import / export marking exceptions
By default, the Quick link macro will add import and export marking, applying whatever colours have been specified in the macro settings.
There are times when applying these formats isn't helpful. For example, it's not useful to mark all inputs as exports since by default all inputs will be exported to other parts of the model.
Manage import / export marking exceptions
This keystroke opens the exceptions dialogue.
This dialogue handles exceptions for import / export marking as well as label capitalisations. We're only going to discuss import / export marking in this section.
See this page for more on label capitalisation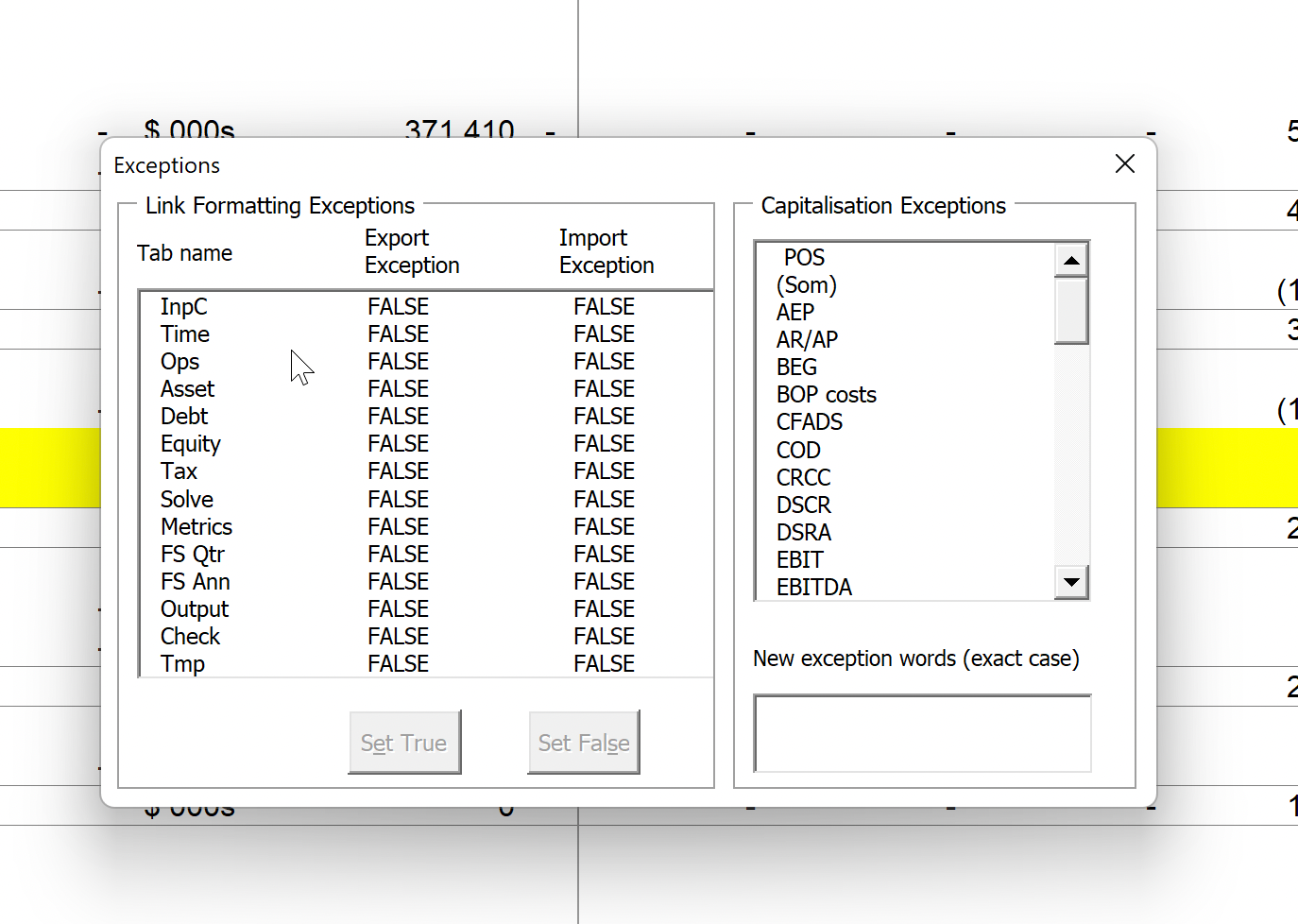 The dialogue shows the exception status of each sheet in the model.
To change the setting for a sheet, select it in the list, then click set true for either export or import marking.
So, to prevent items on the InpC from being marked as exports, first, select the sheet and click on Set True under Export Exception: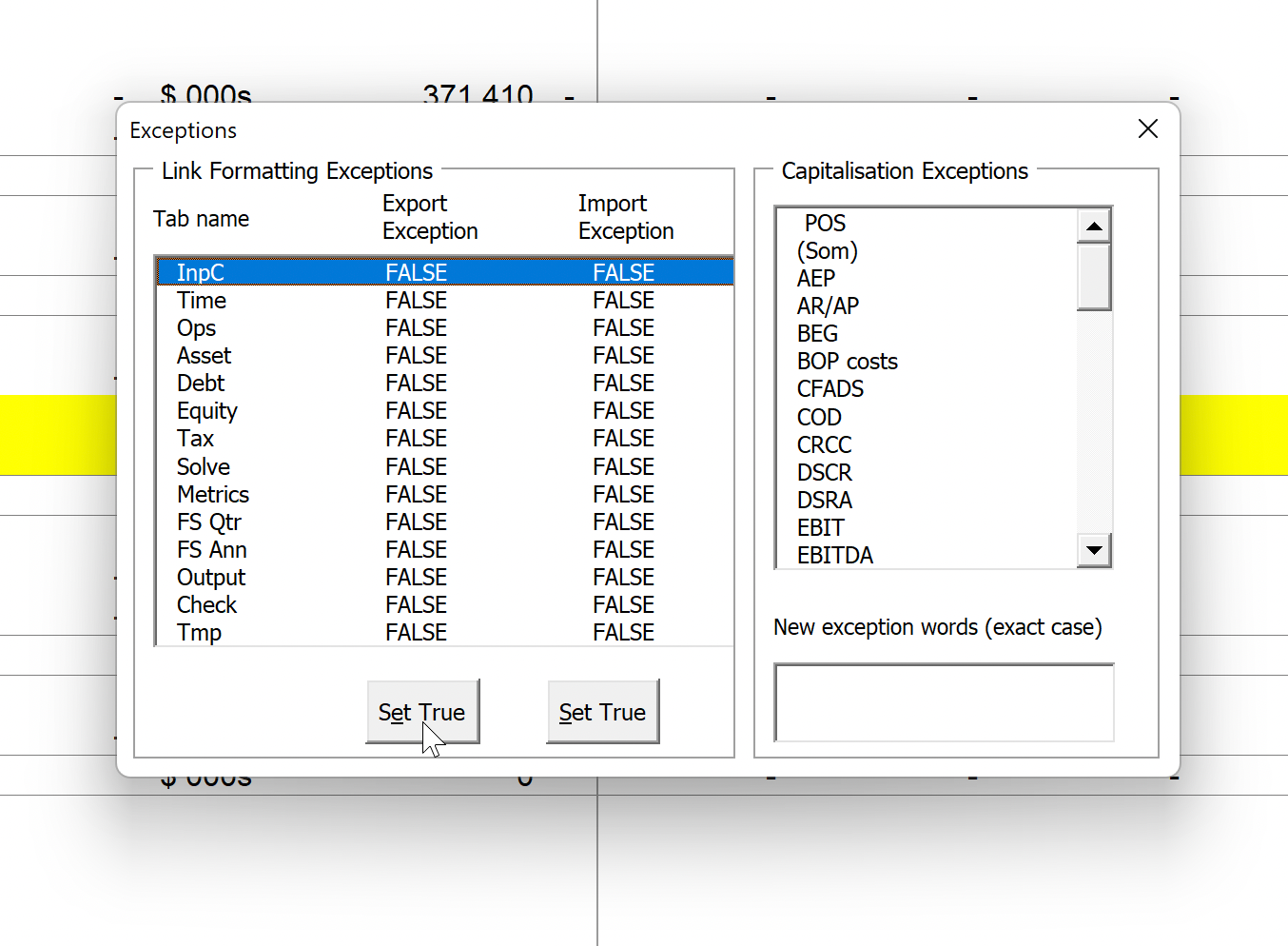 We'll do the same under import marking for FS Qtr, FS Ann and Output: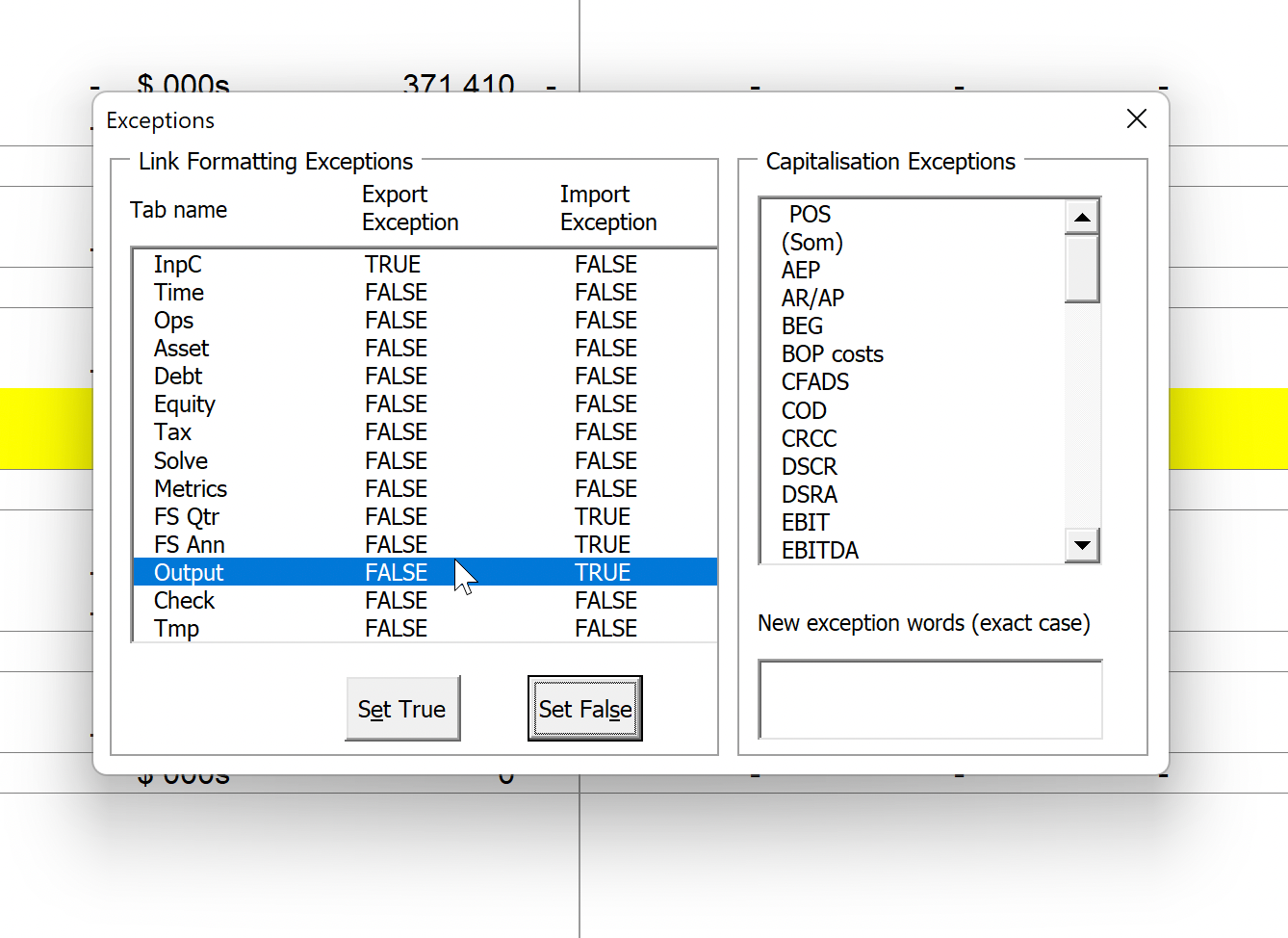 Comments
Sign in or become a Financial Modelling Handbook member to join the conversation.
Just enter your email below to get a log in link.