Finally.
It's here.
Thank you for all your support and encouragement.
The handbook is now available to buy. We can ship anywhere in the world.
Don't forget to use the code HANDBOOK10 to get 10% off before next Friday.
I can't wait to hear what you think of it.
(And, if I'm honest, I'm kind of crapping myself at the same time).
Have a fantastic weekend.
On Monday, I'll be starting on the Handbook of Project Finance Modelling.
I hope you'll stick around.
With thanks,
Kenny.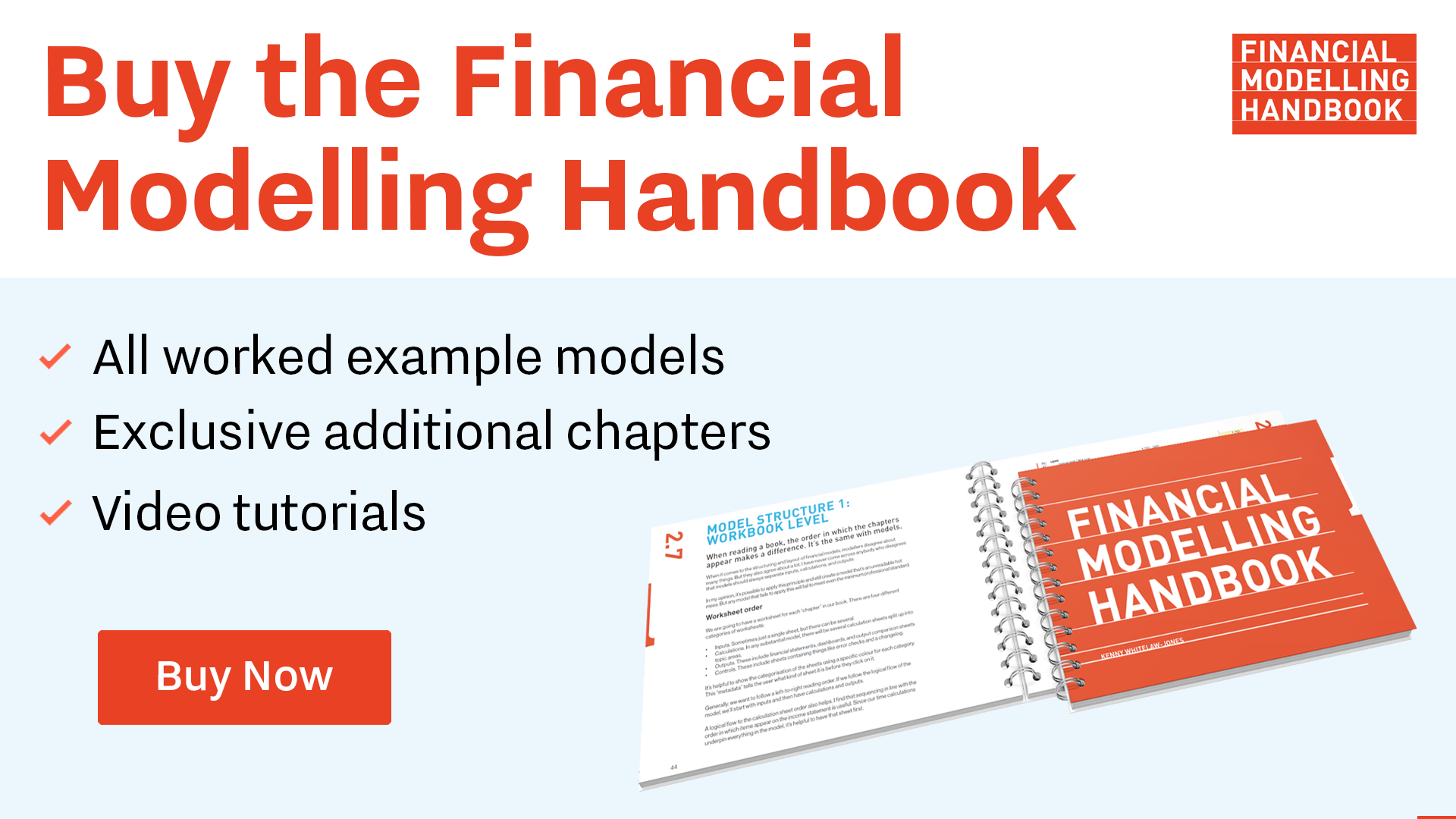 Comments
Sign in or become a Financial Modelling Handbook member to join the conversation.
Just enter your email below to get a log in link.