I'm off to Delhi this week to run a training course for new graduates who recently joined Gridlines. My bags are packed. Mostly with these: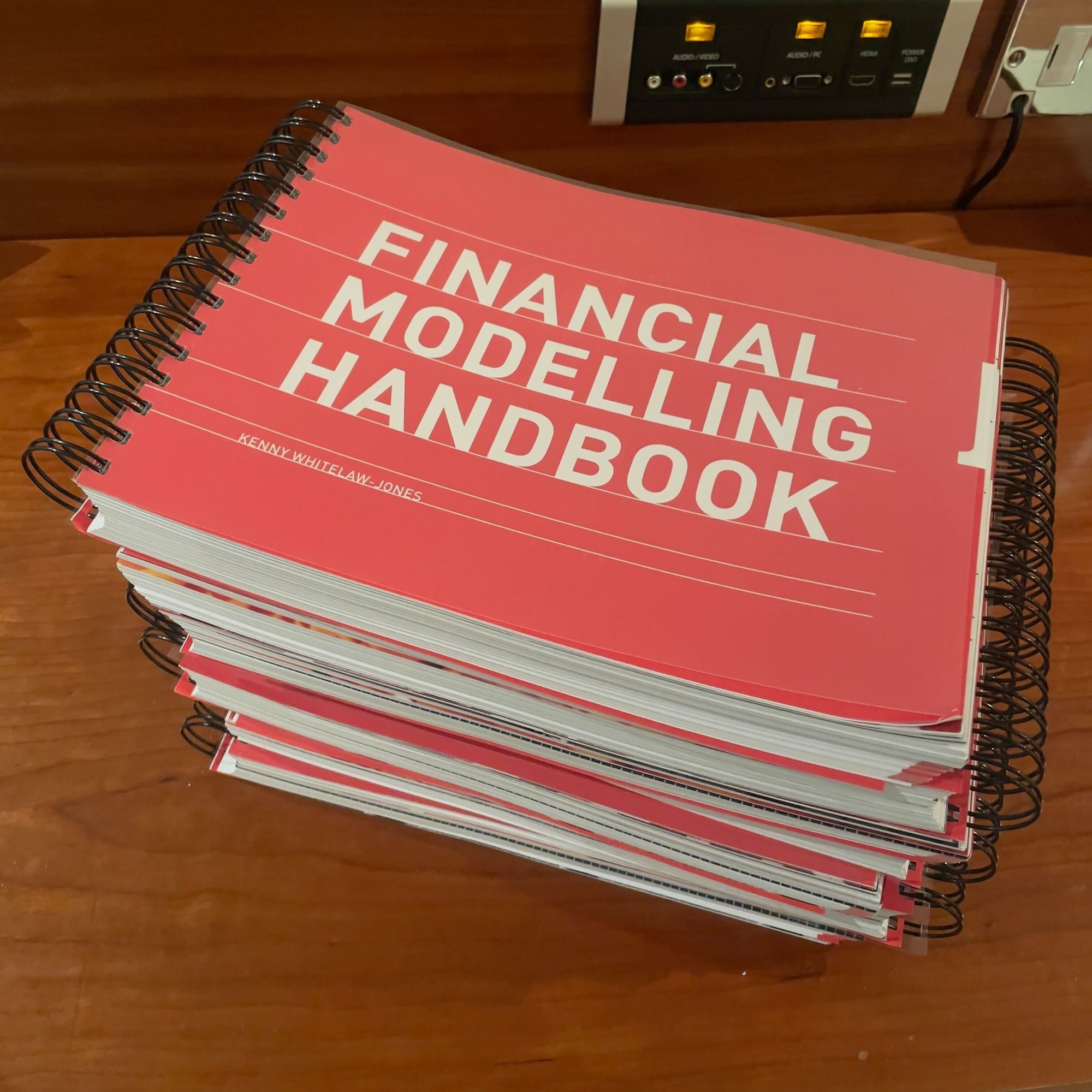 It's rewarding to see the book out in the world, finally.
I'll be using the book to support all my training courses in the future, so it's exciting to be doing a trial run with it this week.
We'll open up for pre-orders shortly, with a pre-launch discount for those who have followed this site. I'll also be contacting beta readers to get shipping details to send their books to.
When we launch, we will take all the case study files off the website, and they will only be available when purchasing the book.
Thanks again for your support.
Have a great week,
Kenny
Comments
Sign in or become a Financial Modelling Handbook member to join the conversation.
Just enter your email below to get a log in link.