How to check import and export marking
Sometimes the formatting gets out of sync with what's happening in the model
If you create links using the Ctrl+Shift+q shortcut, the macro will do the formatting for you. If you create links manually, you will have to remember to mark them and sometimes this can get missed.
Ctrl+Shift+m to mark imports
Ctrl+Shift+x to mark exports.
Over time the formatting can get out of sync with what's happening in the model. For example, we may have exported a line item as an ingredient in another calculation, only to delete that calculation later. This leaves the original line item marked as an export but not going anywhere.
You can use the Productivity Pack to check all the import and export markings in your model. You don't have to do this very often as you're building your model. It's worth including it in your "Prepare for release" checklist. See Chapter X for more on creating a Prepare for release checklist for your model.
Ctrl+Shift+6 to access the Utilities dialogue using
You will see this list of options .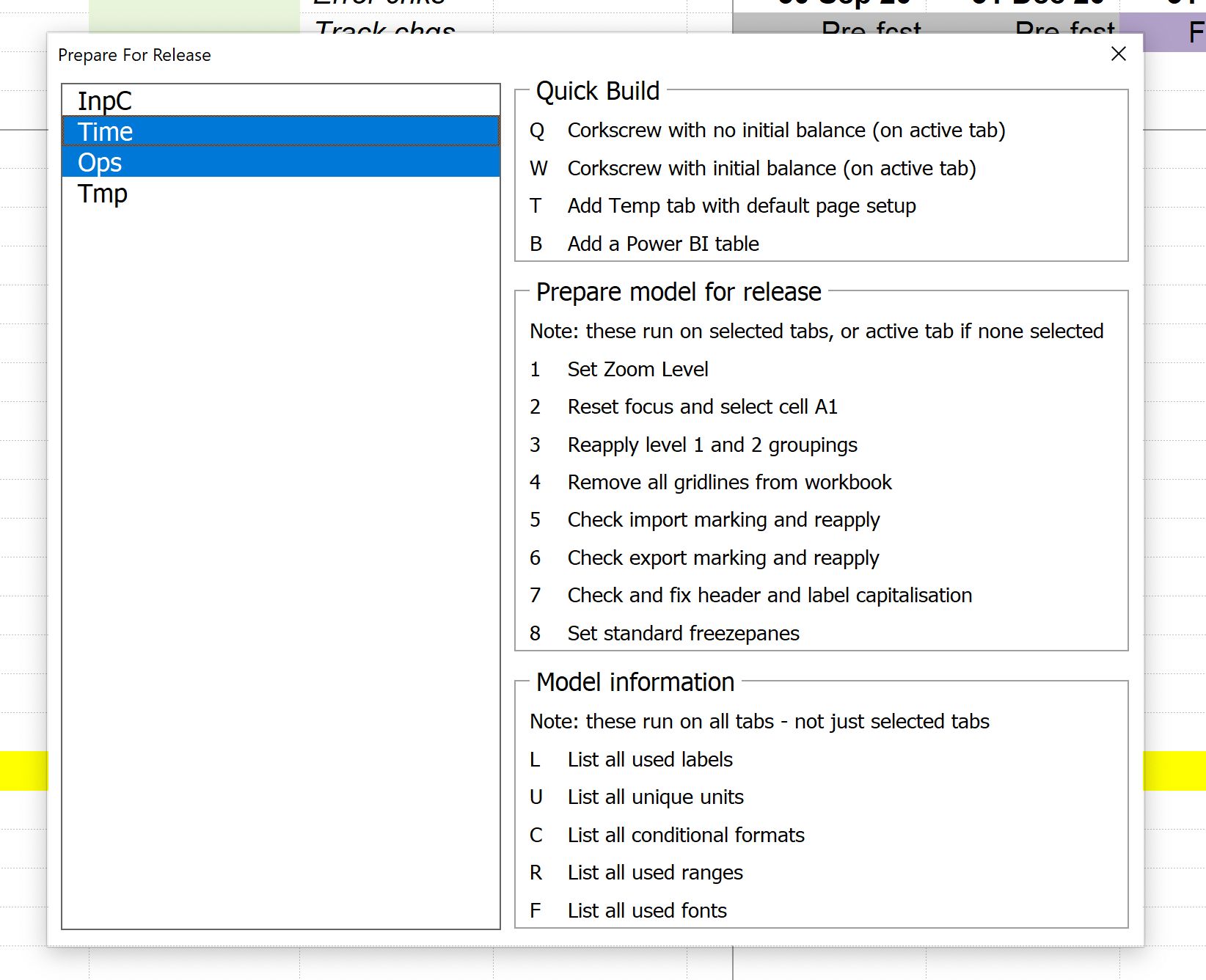 Select the sheets you wish to review from the list on the left. I recommend you only select the calculation sheets in your model. You will likely already have set your input and financial statements so that imports and exports are not marked.
Then select 5 or 6 to review the import and export marking.
You will see confirmation of any changes made on the sheet.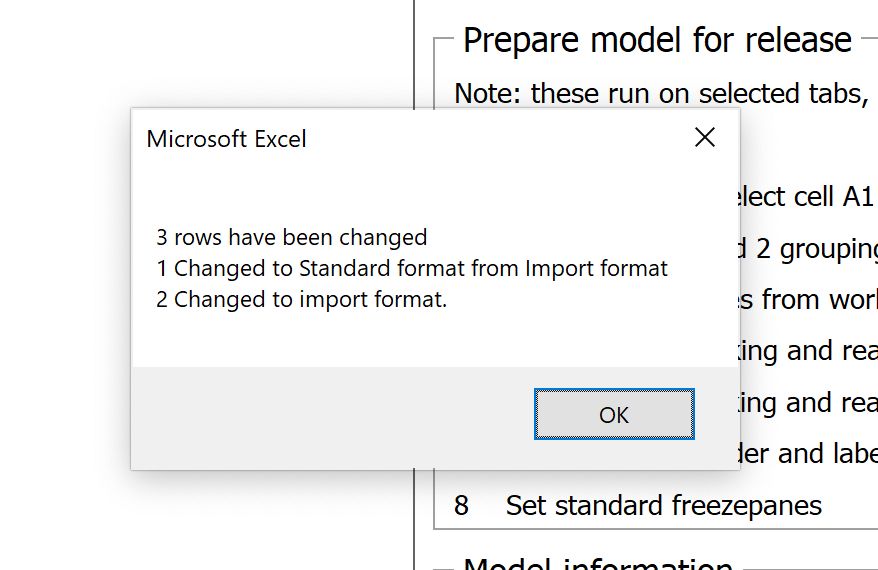 ---
Comments
Sign in or become a Financial Modelling Handbook member to join the conversation.
Just enter your email below to get a log in link.